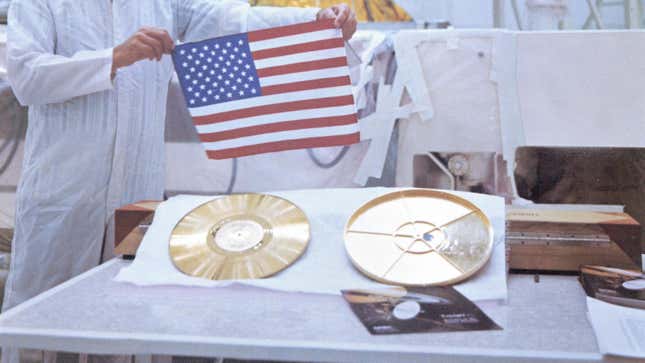 This is finally your chance to own Carl Sagan's master audio reel of the famous Voyager Golden Record. Sotheby's will be auctioning off two reels, or tapes, on Thursday, July 27, with a starting bid of $300,000. But the reels could sell for twice that amount, or up to $600,000, according to Sotheby's estimates.

What Car Company Has the All-Time Best Logo?
The reel-to-reel tapes contain the master audio recordings that would go on to be pressed on twin 30-centimeter records, then affixed to the Voyager 1 and Voyager 2 space probes. And riding aboard the Voyager spacecrafts, the Golden Record discs have traveled farther than any other human-made objects in history, according to Space. In other words, the Golden Record is our greatest bid for posterity, our greatest chance to be remembered by a cold, indifferent universe. It's all very sentimental, but also very scientific — a rare combination.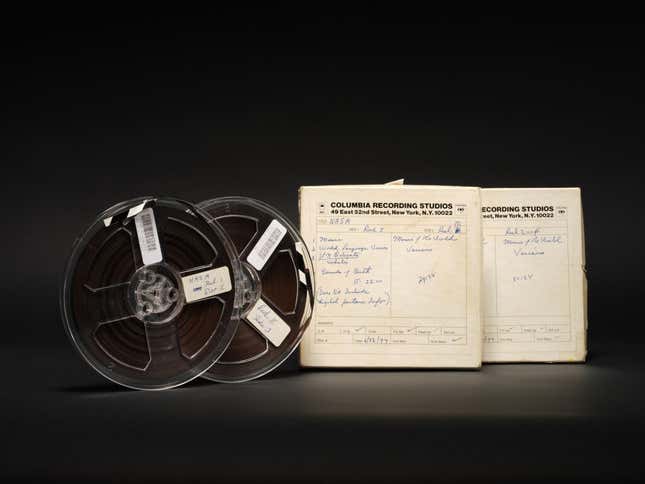 And, now, the master audio behind the record can be yours for somewhere between $400,000 - $600,000. That's quite a lot for what's essentially a tape reel of a seemingly random selection of songs and sounds — among other things. And it's also a lot considering that the content of the reels is readily available in more modern formats: the Voyager Golden Record has been reproduced a number of times and its contents are available on CD/CD-ROM and digital downloads. But, if you're a fan of older forms of physical media like vinyl records and reel-to-reel tapes, this might be worth it.

It might also be worth it because the reels going to auction personally belonged to the late astronomer Carl Sagan and documentary filmmaker Ann Druyan, both of whom were responsible for producing the Voyager Golden Record. NASA asked Sagan and Druyan — who would later marry Sagan — to produce an account of life on Earth and the Human race.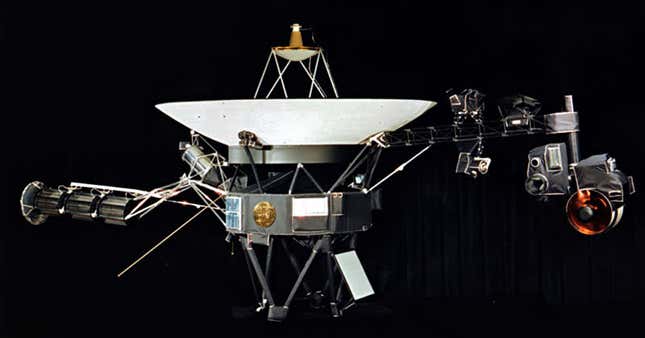 Sagan and Druyan came up with an audio-visual work that contained a variety of images, diagrams, and audio samples, including greetings in 59 languages and sounds heard on planet Earth — a rainforest full of life and humpback whale songs. The Golden Record also had 27 songs that showed off the world's musical traditions, as Space reports. It had music from Beethoven and Bach and Mozart, but also Chuck Berry. Because what's an account of life on Earth without "Johnny B. Goode?" Space cites Druyan, who recounted the making of the record, saying:

"Bursting with the myriad sounds of life, Carl and I and our colleagues designed the Golden Record to be a testament to the beauty of being alive on Earth," said Druyan (Sagan died in 1996). "We hoped it would capture the richness and diversity of our world."

[...]

"Almost half a century since their creation, these tapes, which have never been out of our possession since they were made, present a unique opportunity for a collector to obtain the only original version of the first object to cross the heliopause, that place where the solar wind gives way to the gales of interstellar cosmic rays — it may be the only thing that will live on after everything we know is gone," Druyan said.
While the music and images on the reels are freely available thanks to NASA, this is allegedly the first sale of the original recordings that would be pressed onto the Voyagers' copper gold-plated discs. As well as the first time the reels belonging to the Golden Record's creators — Sagan and Druyan — go on sale.