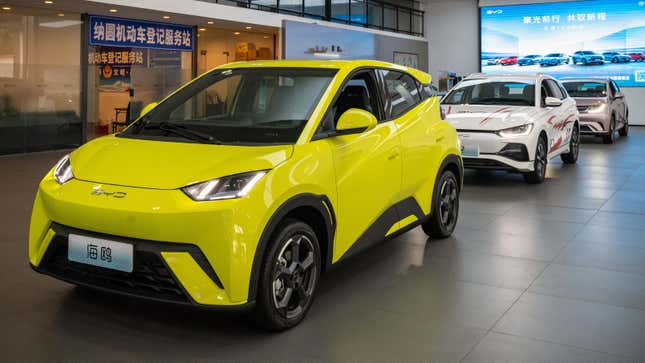 Fully-electric cars have a price problem in the U.S.; they simply cost too much. The high price of EVs is hurting adoption, and cheap Chinese EVs could exploit this problem, according to Axios. Chinese EVs could end up being the budget alternatives that the U.S. needs in order to accelerate the EV transition in the West. But these EVs need to be imported into and legally sold in the country first.

Even EVs Can't Get A Break From The Heat
That could prove to be difficult for a couple of reasons, starting with U.S.-China trade tensions that have persisted for the last few years. These tensions have placed 27.5 percent tariffs on China-built cars, and have encouraged the U.S. to decrease its dependency on Chinese supply chains by incentivizing EVs made domestically via federal tax credits.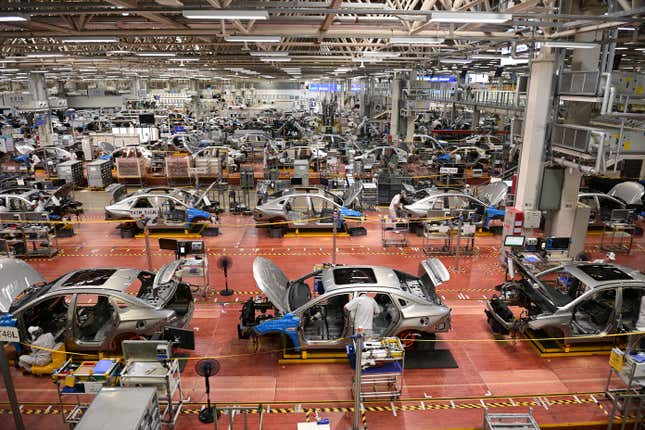 And, yet, the average price of EVs in the U.S. remains close to $55,000, as Axios reports. The cheapest new EV in the country was momentarily the Chevy Bolt, which sold for just under $27,000, but the Bolt was killed off after recall issues ended up costing GM billions.

The Bolt will be making a comeback soon, although it's unclear what the revived Bolt will sell for. Whatever the cost, it's unlikely to compare to the price of popular budget EVs sold in China. GM's own joint venture makes the Wuling Mini EV, which recently got a price cut to ¥29,800, or about $4,100 at current exchange rates.
Of course, those price differences are to be expected given the cultural and commercial forces behind what's considered a budget car in the U.S. and in China. But those differences matter less when you consider the global scale that Chinese EV makers are aiming for. Companies like BYD, Great Wall Motors and Geely have already taken over the Chinese market, which reportedly accounts for 60 percent of global EV sales. And these companies are now trying to expand into the European market. Axios says that Chinese EVs will make up 20 percent of EV sales in Europe in just two years, by 2025, which is incredible.
And despite the roadblocks that await them in America, Chinese carmakers say that the U.S. market is simply too big to ignore. Chinese-built vehicles are already sold in the U.S. as rebadged models like the Buick Envision, so it's not a stretch to imagine that, one day soon, Chinese EVs that conform to the budget vehicle mold in the U.S. could make their way here.
The Chinese are already establishing a foothold in North and South America, even investing in EV production in Mexico and Brazil. Axios suggests it may not be long until Chinese EVs trickle into the U.S. to fill the hole in the auto market that American carmakers are unwilling to fill: cheap EVs.