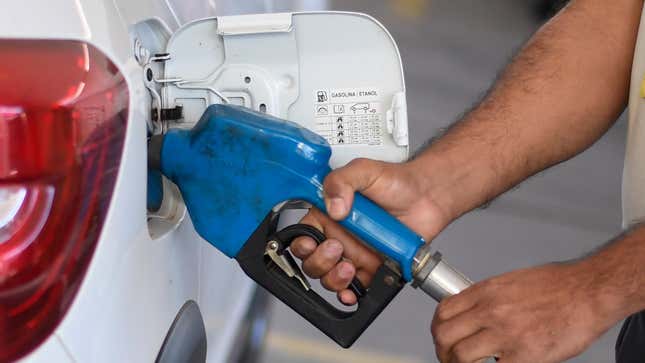 Politicians, Big Ag, and major automakers like Toyota and Volkswagen are all conspiring in Brazil to maintain ethanol's lead at the expense of EVs. Brazil's flexible-fuel cars, which can run on a mix of ethanol and gasoline, have long been the most popular vehicles on the market, but these "sugar-cane cars" are threatening the adoption of fully-electric cars in the South American country, as Bloomberg reports. And despite the popularity of flex-fuel ethanol cars, it's not all necessarily in the hands of buyers.

Ethanol-burning cars have ties to Brazil's sugar industry, which wields great power and influence. Brazil is the world's largest producer of sugar cane; the industry reportedly gave birth to the country's agricultural elite, back when this small group amassed wealth off the backs of slaves brought in from Africa. In the ensuing decades, the sugar industry grew in power, and by 1979, had found another niche in pure ethanol-powered cars imported by Fiat.
These sugar-cane cars were cheaper to run than gasoline-powered cars, and made Brazil less prone to petroleum shortages, which decimated the country's economy in the '70s. As you might expect, buyers reacted well to these cars and they gained a steady following.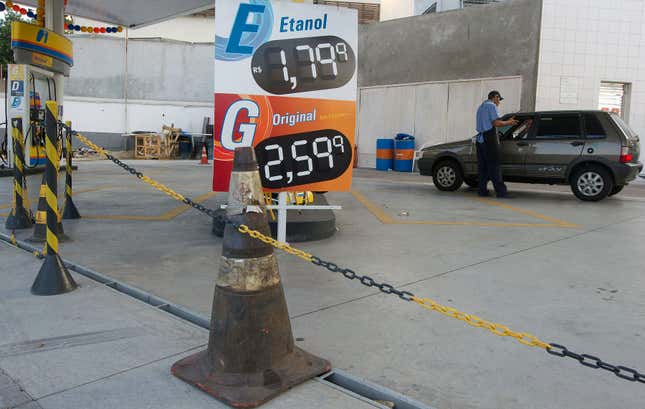 But it wasn't until Volkswagen introduced the Gol Flex in 2003 that ethanol-powered cars really took off . The Gol Flex popularized flex-fuel cars, which run on a mix of ethanol and gas, and these quickly dethroned pure gas-burning vehicles on the market. For reference, flex-fuel cars accounted for 84.5 percent of the country's entire auto sales in June 2023, per Bloomberg.
Until the advent of EVs, sugar-cane cars were a boon rather than curse. These cars helped Brazil achieve relatively low levels of carbon emissions: Bloomberg cites research that puts the lifetime emissions of Brazil's sugar-cane cars at around 16.7 tons of carbon dioxide each versus the 40 to 50 tons emitted by similar combustion models around the world. Due to this, these cars helped Brazil lower its emissions compared to most developed economies and other "middle-income, populous nations like Russia or Mexico." Remember, it's not like Brazil is some scantily-populated country: São Paolo is the most populous city outside of Asia, and fourth largest city in the world based on population.
The fact that sugar-cane cars helped Brazil curb its emissions to a great degree while saving Brazilians money firmly entrenched their popularity. But the cars are now getting in the way of EVs, and are threatening to put Brazil further behind the rest of the world as the auto industry transitions to fully-electric cars. Despite EVs having lifetime emissions around half (8 or 9 tons of CO2) that of sugar-cane cars, the government of Brazil seems unwilling to let EVs succeed. And commercial interests from Big Ag and Big Auto play a role, too:
"It is not about denying the electric vehicles, but ethanol still holds a place in Brazil's journey for the next 10 to 15 years, especially because hybrids increase efficiency," said Paula Kovarsky, chief strategy officer at Brazil's biggest sugar-cane processor, Raizen.
It doesn't help that EVs in Brazil easily cost double what ethanol-powered vehicles like the flex-fuel Toyota Corolla cost. Because of the country's stubborn devotion to sugar-cane cars, incoming EV makers from China like BYD and Great Wall Motors are now planning to make flex hybrids, in a stunning reversal of the Chinese carmakers' onward march towards an EV future.
The ongoing failure of EVs in the country is a shame, considering Brazil has one of the cleanest power grids in the world, producing over 80 percent of its electricity from renewable sources. Here's Brazil's chance to be one of the cleanest auto fleets in the world, but a mildly cleaner and cheaper version of combustion is threatening its fully-electric future.