The latest trend among trucks is all about off-roading and aggressive style, resulting in taller pickups, but factory lifts are inferior to the factory drops of sporty trucks of yore. Conventional wisdom says a lift is best when deciding on what pickup or specific trim to go with. Well, scratch that; it's not conventional wisdom, but rather a modern myth that trucks need to be lifted at the factory to be cool. Really, a factory drop, like that of the Ford SVT F-150 Lightning or Chevy S-10 Xtreme, remains a better choice — at least, for owners who have no intention of going off-road, i.e. most truck owners today.

It's not just midsize trucks such as the GMC Syclone that could rock short ride heights. Indeed, full size trucks — regardless of cab configuration — once stood at low-to-mid heights. They ranged from short pickups like the Chevrolet 454 SS to fan-favorite Ford Lightning. These are performance trucks, to be sure. But there were other trucks in separate segments, such as the Lincoln Blackwood or F-150 King Ranch, which were relatively short, and it was likely due to comfort.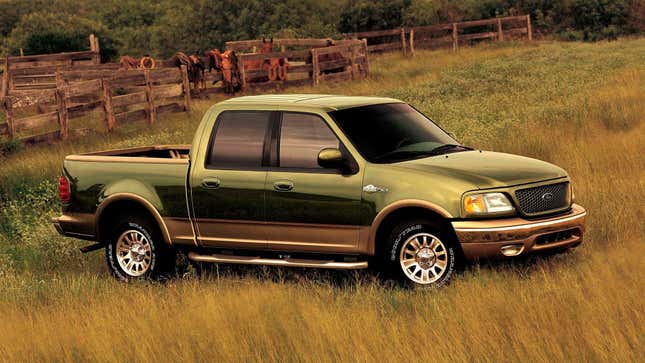 That's because a lower center of gravity increases the handling ability and road-going comfort of these trucks, which unlike their off-road counterparts were not preoccupied with the odd or rare journey off the beaten path. In other words, these lowered full size trucks were more honest about what they were meant for.
It seems most people go fast or take spirited drives on their average commutes, as opposed to traveling over rutted roads and dusty trails. Hell, Jeep Wranglers once stood at heights that would seem downright short by modern standards. Anytime I see an older Wrangler out in the wild that is still rocking stock height, I blurt out, "Oh, hell yes!" But back to the trucks.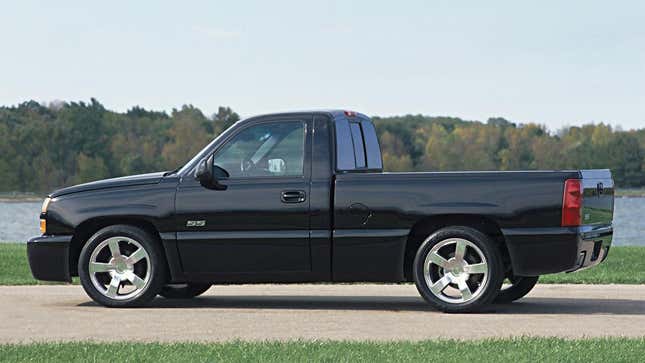 I never thought I would say this, but the appeal of lowered trucks is dawning on me. There's an automotive subculture that's been steadily gaining steam in my corner of the U.S. — Texas, to be exact. Down from the Rio Grande Valley and thereabouts to Houston or so, you'll come across lowered full size trucks bombing down the highway. Surprisingly, these trucks are late model year pickups. Usually they're Ford F-150s and Chevy Silverados. GMC Sierras, too.

It's typically a young driver at the wheel, part of a subculture or group referred to as tacuaches, though it's usually misspelled with a "k" when referring to them. This roughly translates to possum (or opossum, if you prefer), and their catchphrase — no quema cuh? — asks whether a truck can do a sick burn out.

While these short truck enthusiasts are sometimes made fun of on the internet, I'm starting to get the appeal. Short heights yield comfort on the highway, ease of use when loading cargo, and, sure, a dash of style. Even if beauty is in the eye of the beholder — better yet, the registered owner — I can't deny that a full size truck that's been lowered is practical as hell. Why aren't there more? And why are single cab, short bed trucks relegated to fleets, where they'll languish unless some intrepid young driver takes it off the lot and drops it an inch or two. No need to slam the truck, I'd say. Just tastefully lower — like factory drops of yore.