Hyundai has hired six women as technicians at one of its assembly plants in South Korea, marking the first time the company has allowed women to apply as line workers since 1967 when the company was started. The South Korean carmaker recently began accepting applications from women due to pressure from the Korean Metal Workers' Union (KMWU) according to Bloomberg.

What Do You Want To Know About Hyundai's 2024 Santa Fe?
The union is reportedly pushing Hyundai to improve gender equality after an unusually long period of not allowing women to apply to manufacturing roles. This policy of exclusion based on gender is notable given Hyundai's position as the third-largest automaker in the world, per Bloomberg.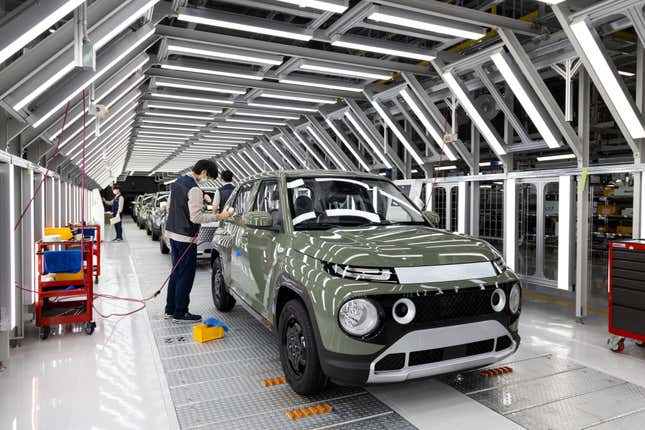 Hyundai had already allowed women to work in manufacturing on a temporary basis, but only via subcontractors and never through the carmaker directly. This arrangement was struck down by the Korean Supreme Court in 2012, as Bloomberg reports, which could point to gender inequality in the labor sector being an issue endemic to the country, rather than one particular company.

But Hyundai still has quite a long way to go in order to achieve a satisfactory number of male and female technicians among its assembly plants in South Korea: the company just hired a total of 200 plant workers, but only six women were brought on in the latest round of new hires. Hyundai says it's going to hire another 500 techs, and the carmaker reportedly expects more women to be among those hired for the positions.
Overall, women account for just two percent of the 28,000 technicians working in automotive manufacturing in South Korea, according to the KMWU.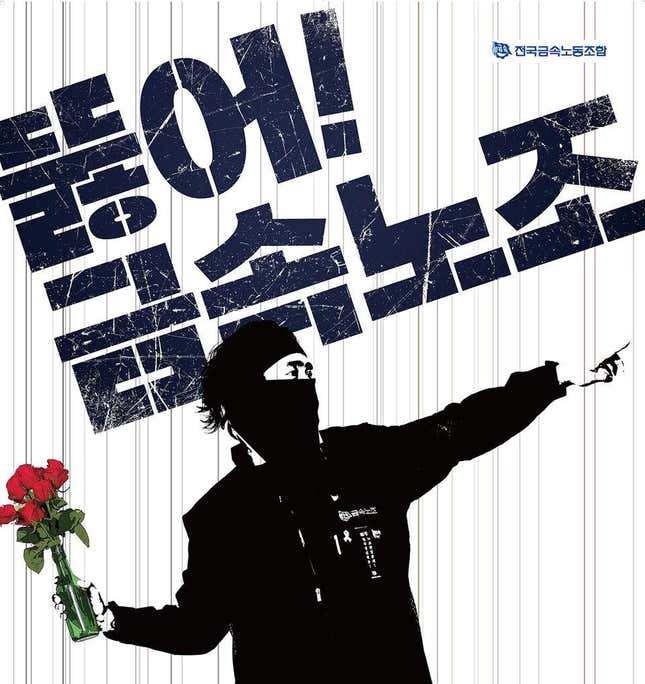 The Korean Metal Workers' Union also led the first labor strike in the country in five years, doing so as a response to what the collective is calling "anti-union" labor policies on the government's part. A union representative told Bloomberg that both day- and night-shift employees would pause work for two hours on Wednesday. The union has placed more and more pressure on Hyundai to change its labor practices or face significant pushback from its workers. That's good, considering Hyundai has lately been accused of running afoul of labor laws at home and abroad, such as the carmaker's use of child labor in the U.S.