Aston Martins aren't exactly known for being the best driver's cars in the world, but that's usually pretty easy to forgive since they're absolutely gorgeous. That's maybe not the way that it should be, but the world is a shallow place, and good looks will get you far here. Unfortunately for most people, Aston Martins are also expensive. And even if you look for an old, used one, it's still going to cost you quite a bit of money. Until now.

Motor1 recently found a Facebook Marketplace listing for a very real, totally legitimate Aston Martin DB7 Volante with an asking price of only $5,500. No, not $55,000. $5,500. It's entirely possible that the owner missed a zero and accidentally listed their car for way less than it's clearly worth, but you never know. In a first for Facebook Marketplace, they may just not know what they have.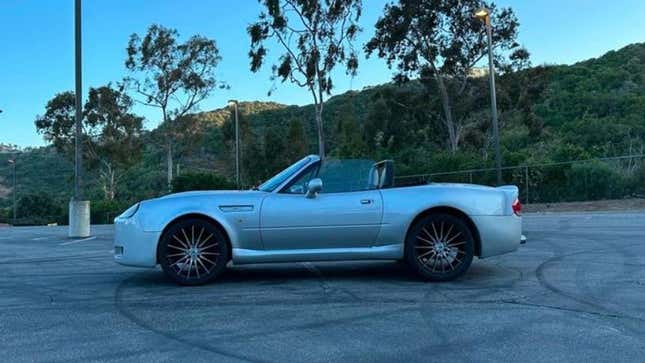 Either way, you'd be a fool not to fly out to Irvine, California to pick up this absolute bargain of a British grand tourer. Just know before you go, though, that it's not entirely stock. The original supercharged inline-six has been replaced with a 1.8-liter naturally aspirated inline-four to give it superior acceleration to go along with its gorgeous bodywork. And oddly enough, it has a number of upgrades from Flyin' Miata. It might not have been the best decision for resale value, but if they make Miatas better, we guess they make Aston Martins better, too.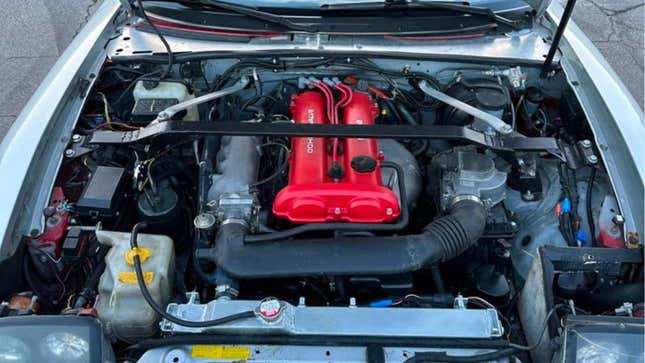 In order to handle all that power, this DB7 is also fitted with new ceramic brakes and rotors. So thankfully, you don't have to worry about not being able to reign in those British horses under the hood. And if you're not a fan of the current wheels, don't worry. The listing says that the car will be sold with the original wheels, so it should look exactly like it did when it rolled off the assembly line in Bloxham.
And for only $5,500! You'd basically be losing money if you don't add this Aston Martin to your garage immediately.